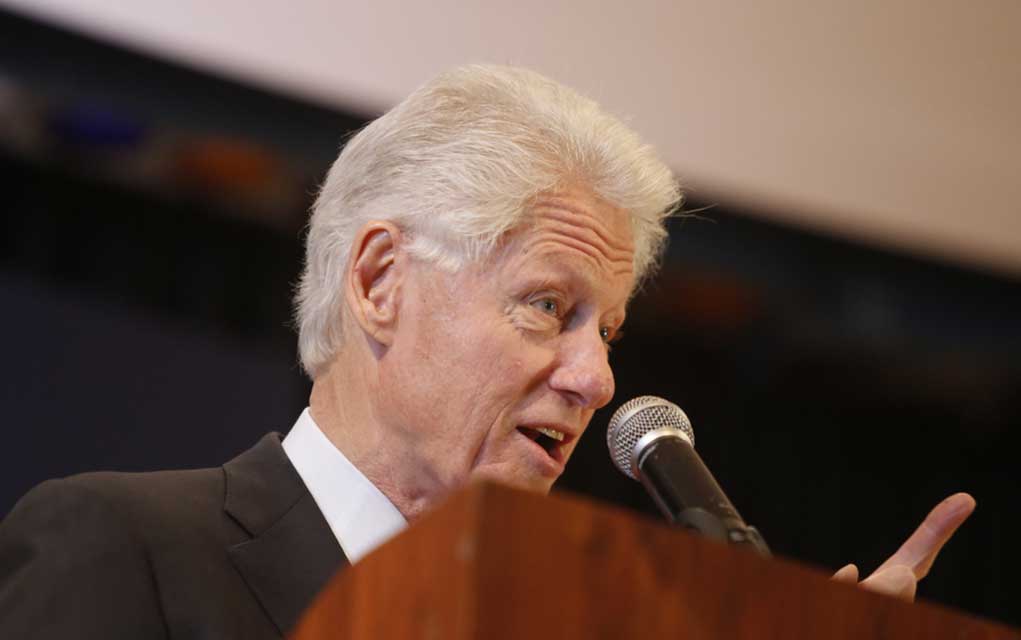 (ModernSurvival.org) – The coronavirus pandemic is causing undeniable damage to the world, not only through infection rates and death, but also by crushing businesses and economies. It's likewise providing the perfect excuse to destroy freedom under the disguise of a "helping hand."
In a recent interview, former president, Bill Clinton, outlined plans to create an "army of contact tracers" to hunt down, interrogate, and quarantine anyone infected with COVID-19. And they have already begun hiring.
The Clintons want to recruit an "army of contact tracers" that will hunt down infected individuals and interrogate them about who they associate with, so they can be quarantined in a "dignified manner".

They have already begun hiring people for this job.https://t.co/kYF74vNZ8x pic.twitter.com/BMb5CPH6qq

— ☨ Resurrection Europa 🍁 (@WolfishHead) April 28, 2020
If you think this idea sounds scary, you aren't alone. Immediately following the release of the interview, cries of outrage exploded on social media. Many are calling the plan both unconstitutional and a dangerous invasion of privacy. Some are even labeling this as a plan to usher in a police state.
On March 22, 2020, President Trump stated in a Tweet that:
"WE CANNOT LET THE CURE BE WORSE THAN THE PROBLEM ITSELF."
This should include sacrificing our liberties to the Clinton Foundation and its makeshift "army."
This is a concerning development in the war on COVID, one that needs careful observation. Overreaching by the government, or private organizations for that matter, shouldn't be tolerated simply because the population is scarred. Once the dominoes begin to fall on our freedom, who knows where they will stop.
~Here's to Your Survival!
Copyright 2020, ModernSurvival.org