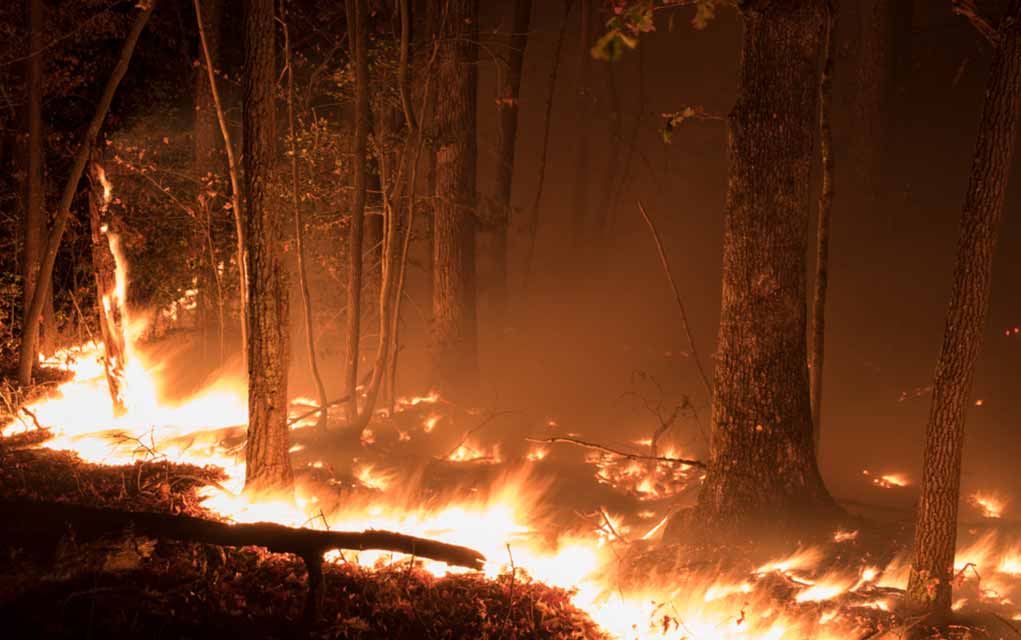 (Modern Survival.org) – Wildfires continue ravaging the West Coast, with no sign of slowing down. Some experts point a finger at climate change as a contributor to the outbreaks. Is this true? Or, is there possibly something more sinister going on behind the scenes?
A #Portland man released after lighting a brush fire allegedly set 6 more fireshttps://t.co/vw0TZaKAVf

— Epoch Times Canada (@EpochTimesCan) September 14, 2020
Officials ordered more than half the residents of Clackamas County, Oregon, to evacuate their homes immediately. On September 11, Oregon state officials stated that the fires have burned over 1 million acres in the past few weeks.
The largest one, the Beachie Creek Fire in Clackamas County, destroyed more than 188,000 acres. Oregon's Office of Emergency Management stated that as of September 14th, there were still 34 active fires.
Clackamas County Sheriff, Craig Roberts, said his deputies executed hundreds of arrests resulting from a 400% increase in calls for criminal activity. Deputies arrested one man, Sammy Piatt, for setting a pile of leaves on fire on September 11. Currently, he faces charges of arson and probation violation.
Deputies also arrested another individual, Domingo Lopez, after a witness heard him confessing to starting a fire by I-205. Officers confiscated an incendiary device and a charred plastic bottle with a wick while executing the arrest.
Officials released him after booking him for disorderly conduct and reckless burning. However, they rearrested him after he lit six more fires. The sheriff's office subsequently tacked on six additional counts of disorderly conduct and reckless burning.
This time, officials took Lopez to a local hospital for a mental health examination. Fortunately, no injuries or structural damage resulted from his fires.
Fires are hazardous, particularly this time of the year. For that reason, it's critical to exercise caution when burning anything outdoors. Additionally, if it's windy or dry, consider waiting for another time to start a fire to avoid the risk of setting off a statewide emergency.
~Here's to Your Survival!
Copyright 2020, ModernSurvival.org