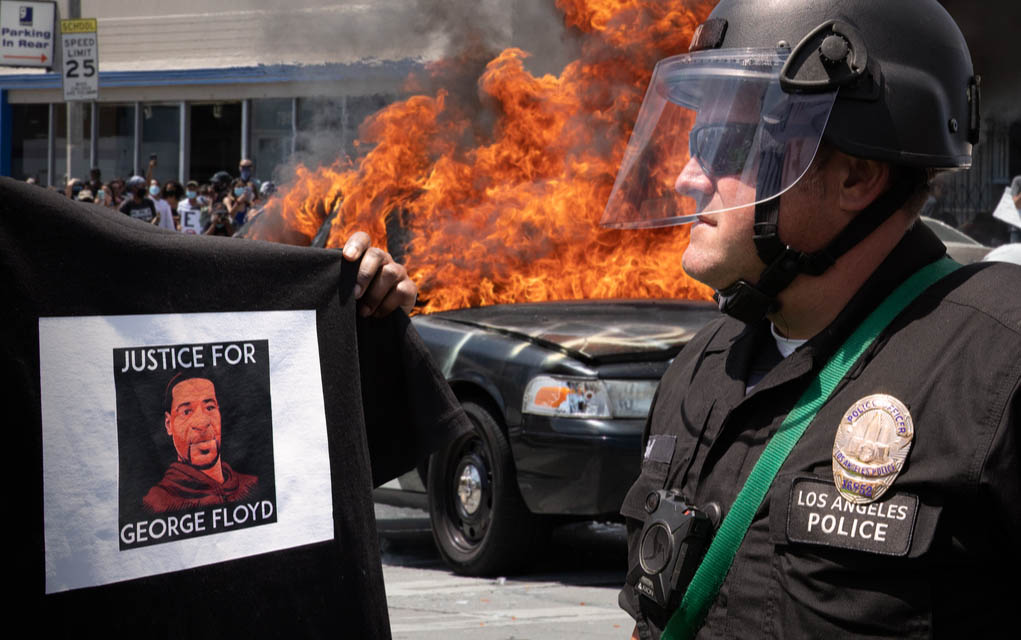 (Modern Survival.org) – As protesters march and violent riots burn through cities in America, China sees an opportunity. It's not looking to help, but to spread its communist propaganda. The country seems to find joy in this hard time for the American people.
From @PDChina "Beneath Human Rights" #USAProtest #StandWithMinneapolis #dcblackout pic.twitter.com/KyiG6BAk7M

— Qingqing_Chen (@qingqingparis) June 1, 2020
China is quick to call the US out on hypocrisy, but fails to see its own flaws. Chinese officials have been using phrases like "I can't breathe" and "black lives matter" in its propaganda to try to get under the skin of US officials.
"I can't breathe." pic.twitter.com/UXHgXMT0lk

— Hua Chunying 华春莹 (@SpokespersonCHN) May 30, 2020
A scholar at the Fudan University, Song Guoyou, stated that America's moral ground is greatly weakened. China itself has a long history of discrimination, so it's messages saying the US has a "chronic" racial problem don't carry much weight.
China is calling the US a bully on the world stage. It claims to have called out America's hypocrisy, stating American officials glorified the Hong Kong protests while calling American protestors 'thugs'. Hong Kong's chief executive repeated the message saying the US has a double standard.
China has, of course, used all of this to fuel communist propaganda and make the US look bad to the Chinese people. The Chinese government often intervenes with the affairs of other countries only to cover up its glaring flaws. This is just another example of China exploiting anyone and anything it can for its own benefit.
~Here's to Your Survival!
Copyright 2020, ModernSurvival.org