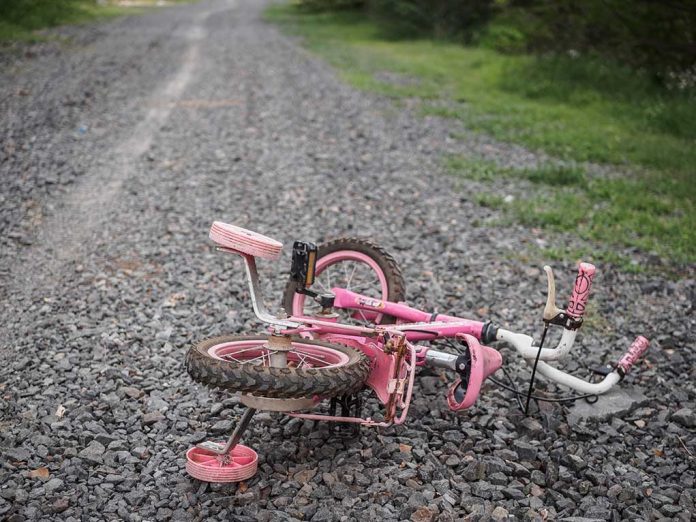 (ModernSurvival.org) – In 1996, the America's Missing: Broadcast Emergency Response (AMBER Alert) system was created in the Dallas-Fort Worth area as an early warning device to find missing children. It was made following the story of 9-year-old Amber Hagerman, a child who was abducted from her bicycle and brutally murdered. Thanks to the AMBER Alert system, one little girl recently escaped Hagerman's horrible fate. 
Jessi Marie Lowrey is alive. The 34-year-old man connected to her abduction is dead, according to authorities in central Texas. https://t.co/OVU9NNTa3V

— ABC13 Houston (@abc13houston) September 26, 2021
On Friday, the mother of Cody Lowery, 7, and Jessi Lowrey, 8, reported the siblings missing from their home in Walnut Springs, Texas. She also told police she believed they may have been taken by a relative, 34-year-old Randall Thermun, a registered sex offender. Unfortunately, she was right. 
In the early morning hours of Saturday, Thermun released Cody Lowery, at which point the boy ran to a convenience store to seek help. The 7-year-old was bound in packaging tape around his throat and arms. It was then that law enforcement issued the Amber Alert for Jessi, who was still captive.
Hours later, a call came in from a resident of Hill County who said he had spotted a vehicle matching the description from the AMBER Alert. Hill County deputies responded, ultimately attempting to stop the car, leading to a high-speed chase. 
The chase ended when the suspect crossed lanes into oncoming traffic and crashed into another car head-on. Police confirmed Thermun died at the scene as a result of the collision, as did the driver of the other vehicle. Thankfully, 8-year-old Jessi Lowrey survived and was flown to a hospital for emergency treatment. 
While this story did have a happy ending – with both children returned to their mother – not all child abductions end so well. The next time an AMBER Alert rings, pay attention. You might just be the next person to save the life of a child in danger.  
~Here's to Your Survival!
Copyright 2021, ModernSurvival.org