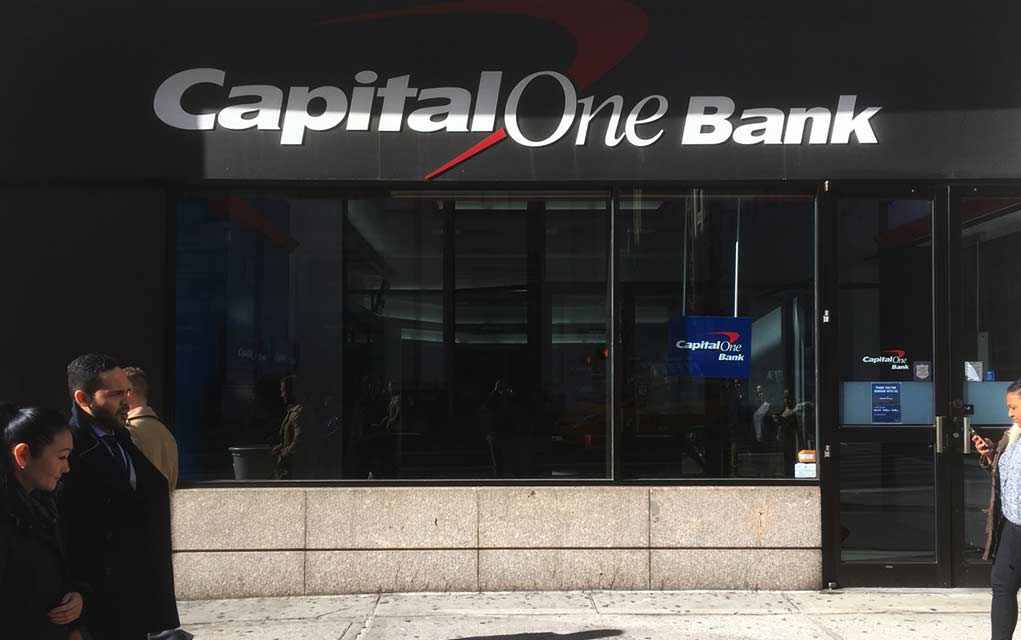 If you ask us, we're going to tell you not to go into debt over a holiday. At the same time, it would be silly not to take advantage of some of the deals creditors like Capital One have been offering. Just be sure to use your Christmas savings to pay off that bill before it has time to collect interest.
Want to earn rewards on something to help you relax this holiday season? Then you need the new Capital One Walmart Rewards Card to earn 5% back at Walmart Online. https://t.co/QtekgT2aPh pic.twitter.com/kI5C7heJwN

— Capital One (@CapitalOne) October 28, 2019
One of Capital One's most recent partnerships involves Walmart. Those who are approved for their new Walmart card can get up to 5% cash back when they use it to shop for Christmas items. But that's just one deal they offer.
Capital One also partners with Wikibuy and Paribus, both of which can save you a lot of money.
Wikibuy has an app you can use to find coupons and other deals that could take you hours to search out. You install it on your browser, then have it check for deals as you shop. You'll get a list of coupon codes that may or may not stack, when they're available.
Paribus is an Amazon shopper's dream, and depending on what kind of deals you get, you could even make money off of it. Here's how it works: the app follows Amazon's delivery schedule for any items you purchase. When Amazon's next day shipping turns into a two or more day shipping deal, Paribus lets you know about it. They can't rush the package, but what they can (and will) do is contact you and provide you the exact text to send to Amazon. When you send it, you're likely to be met with an apology and an offer for a $5 gift card. So, if you happen to coupon code or discount deal your way into something for less than $5, you can make money on your shopping habits.
But that's not all. Paribus also checks prices to make sure you're getting the best deal. If you aren't, they'll help you get a refund and even assist you with returns.
In case you're wondering, we don't get a kickback from Capital One for sharing this information, we just like to help you live your best life!
~To Your Survival!
Copyright 2019, ModernSurvival.org