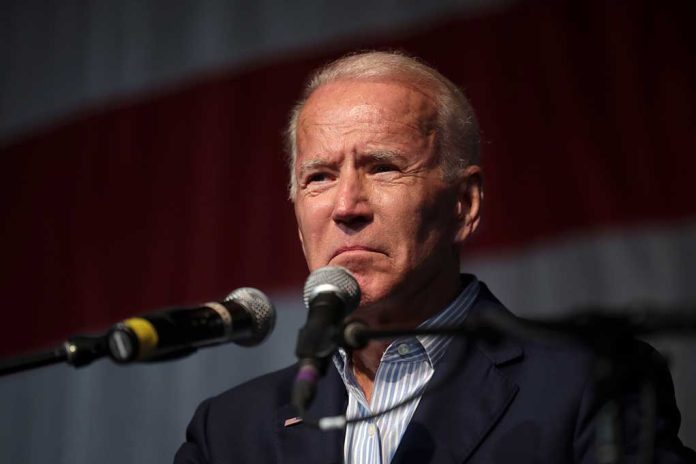 (ModernSurvival.org) – Another strain of the dreaded coronavirus has been discovered, leading many nations to initiate a new round of travel restrictions. On Monday, President Joe Biden weighed in on how his administration intends to tackle the variant.
The day the World Health Organization identified the Omicron variant, I took immediate steps to restrict travel from the countries in Southern Africa.

But while we know that travel restrictions can slow the spread — they cannot prevent it.

We will have to face this new threat.

— President Biden (@POTUS) November 29, 2021
Multiple cases of Omicron, the new coronavirus variant, were reported last week across several countries. In response, new travel restrictions sprung up across the globe in an effort to slow the spread of this new strain. The Biden administration blocked all travel from eight South African countries to the US on Friday, November 26.
In an update from the Oval Office, President Biden made it clear that he doesn't anticipate more lockdowns or additional travel restrictions in response to Omicron. However, with reports of the strain ranging from Hong Kong to Canada, it doesn't take a stretch of the imagination to believe he will go back on his word yet again. After all, he already broke his campaign promise to not seek vaccination mandates.
According to the World Health Organization (WHO), Omicron is a highly mutated variant of SARS-CoV-2, and comes with an "increased risk of reinfection."
If the new mutation proves to be more dangerous than the original novel coronavirus, it won't take long before more extreme measures are taken to stop it. Therefore, the time to prepare for the worst is now. After seeing the world turned upside down with the first wave of lockdowns and panic buying, it's a safe bet to say another wave could be even worse.
Should retailers begin to run dry on pandemic essentials, knowing how to make them yourself will be vital. Hand sanitizer, for instance, flew off the shelves faster than manufacturers could replace it. To see how to make this germ-fighting substance on your own, check out our article here.
~Here's to Your Survival!
Copyright 2021, ModernSurvival.org