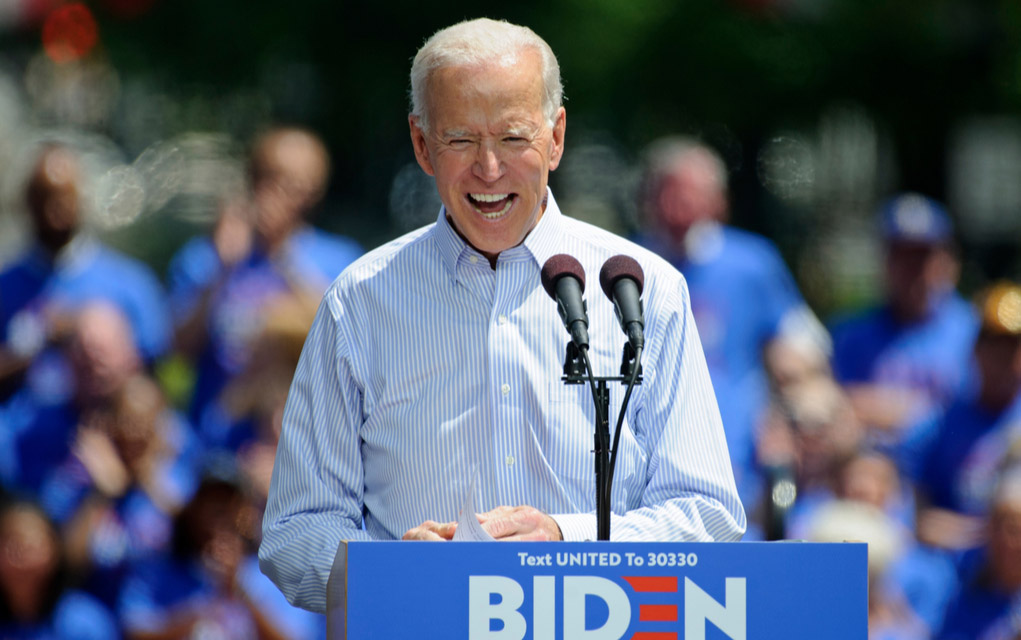 (ModernSurvival.org) – Last week, Joe Biden didn't just make a blunder or even grope someone who could later be ignored. Not only did he manage to insult an entire race in an interview, but he also tried to set parameters to help people of color decide if they even belonged to their own race in the first place. You won't believe this…
Apparently, Biden thinks who you vote for — or even think about voting for — should determine what race you are. If your choice is out of line with his, "then you ain't black."
😳
Joe Biden: "If you have a problem figuring out whether you're for me or Trump, then you ain't Black." pic.twitter.com/15Rr7YPSaX

— Eric Trump (@EricTrump) May 22, 2020
Almost to Joe's credit (hey, we're trying to give the guy a break), he did display some patriotism over the Memorial Day weekend by paying a masked visit to Veteran's Memorial Park in Delaware. Unfortunately, his party prevents others from displaying their appreciation by limiting what traditions can and cannot be carried out. For instance, the Scouts were prevented from putting flags on Veteran graves this year.
While wearing a mask, Joe Biden makes his first public appearance in two months to lay a wreath at Veteran's Memorial Park in Delaware on Memorial Day https://t.co/fDCHpb9F9P pic.twitter.com/R3S3AZ8Wwm

— CBS News (@CBSNews) May 25, 2020
We're not sure that Joe's efforts over the weekend actually got him out of the hole, especially within the African American community. Time, and votes, will tell.
~Here's to Your Survival!
Copyright 2020, ModernSurvival.org