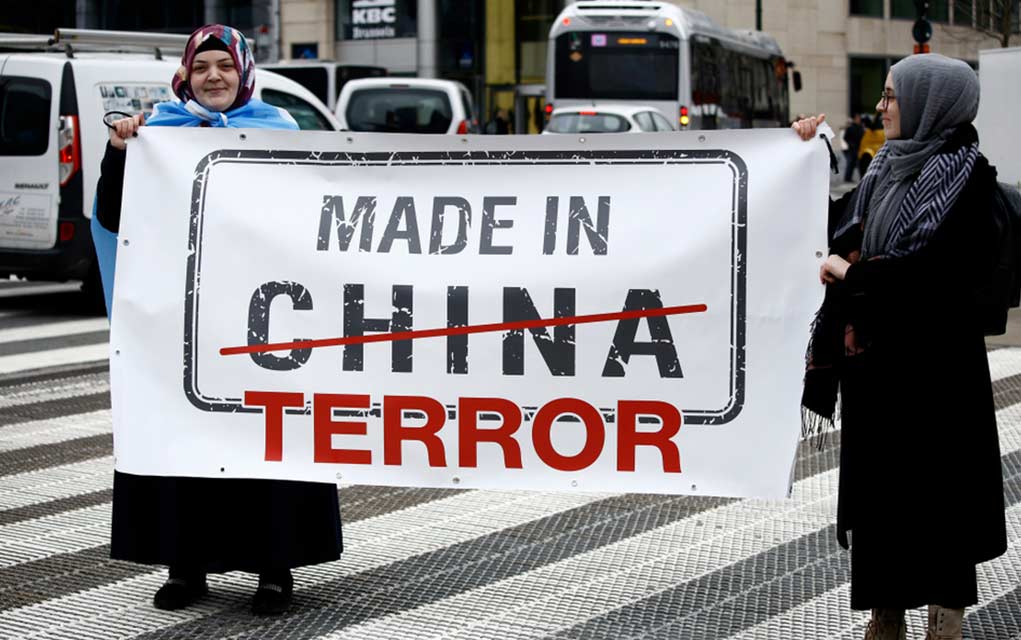 (Modern Survival.org) – America the beautiful is once again taking a stand in defense of the meek and downtrodden. The Trump administration won't stand for human rights abuses, here at home, or abroad — not even in China.
Four members of the Chinese Communist Party (CCP), and the entire Xinjiang Public Security Bureau, have been sanctioned in response to human rights violations. The sanctions fall under the Global Magnitsky Human Rights Accountability Act which has been used to punish China for its treatment of Uighur Muslims and other ethnic minorities in Xinjiang.
These sanctions come in response to China placing over one million of the victimized people in detention camps and physically abusing them according to a press release from the U.S. Department Of The Treasury. Secretary of the State, Mike Pompeo, says he will impose visa restrictions on Chen Quanguo, Wang Mingshan and Zhu Hailun. This would prevent the individuals, and their families, from entering the United States.
Today, I designated three senior officials of the Chinese Communist Party in Xinjiang for gross violations of human rights, making them and their immediate family members ineligible for entry into the United States.

— Secretary Pompeo (@SecPompeo) July 9, 2020
The relationship between China and the United States has been increasingly strained since the onset of the coronavirus pandemic. With the Trump administration putting their foot down over the horrors in Xinjiang, tensions are likely to multiply. For now, we must wait to see how bad the situation will become, and if China will end their reign of terror over minorities.
~Here's to Your Survival!
Copyright 2020, ModernSurvival.org