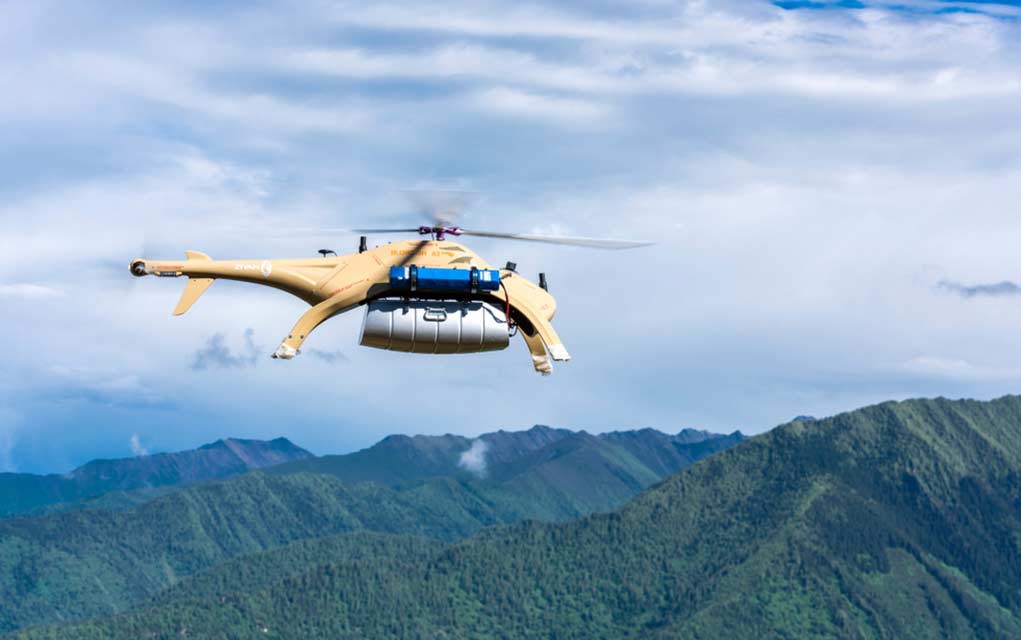 (Modern Survival.org) – Amazon continues to trailblaze in the online shopping industry, largely because of their ultra-fast shipping capabilities. Now, the enormous company wants to further this advantage by carving out a path no other company has ever taken before. Could this be what the future of commerce looks like?
Amazon just took a big leap toward drone delivery https://t.co/9UX6nDxQcz

— Businessweek (@BW) August 31, 2020
The goliath company recently secured approval from the Federal Aviation Administration (FAA) designating Amazon Prime Air an "air carrier." This designation will allow the multinational entity to essentially become a "drone airline," meaning they can begin flying packages directly to your doorstep virtually anywhere on US soil.
Of course, that doesn't mean Amazon intends to deliver packages directly to your doorstep via the sky anytime soon. It must still jump a few technical and regulatory hurdles before truly "taking off." Still, it's an undeniably important step in the right direction, providing they're ready to take on the heavily-regulated aviation industry.
The Federal Aviation Administration (FAA) has repeatedly confirmed their desire to support innovation and expansion in the drone arena. However, they insist on the importance of seeing these high-tech devices used safely. To receive FAA certification, which Wing, Alphabet Inc., and UPS also managed to secure, Amazon had to record everything from drug tests to pilot training measures.
~Here's to Your Survival!
Copyright 2020, ModernSurvival.org